20 / Mar / 2021
Introducing the Margot!
We have always adored the unique beauty of old European cut diamonds and now, we have an engagement ring dedicated to them. Introducing, the Margot!

Old European cut diamonds have long been adored for their unique beauty and cutting style and the incredible history they embody.  They trace back as far as 1890 - 1930, which is thought to be this cutting styles height of popularity.  We have always been a big admirer of this antique shaped diamond and just knew we had to have one in our engagement ring collection.  This is why we are so happy to introduce to you, the Margot, one of the newest additions to our counters.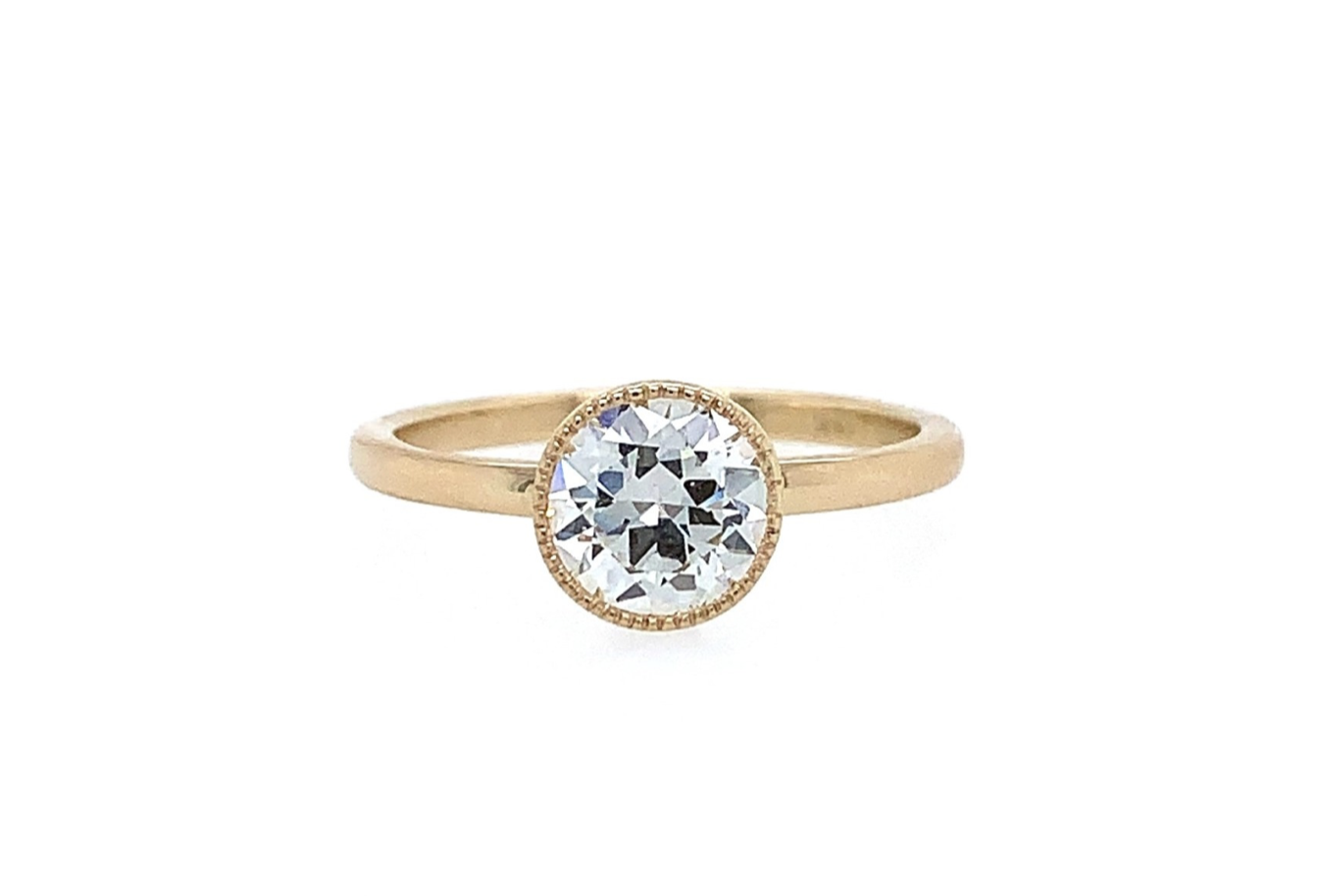 We created the Margot to really emphasize the old European cut diamond at center.  We added a slim bezel setting around the stones entirety to really accentuate the diamond size and shape.  You will also notice a dainty miligrain accent inside this bezel setting.  This intricate detail really adds to the antique and feminine feel we were trying to capture.  These details along with the smooth, high polish gold band makes the Margot so timeless and comfortable that you will never want to take it off.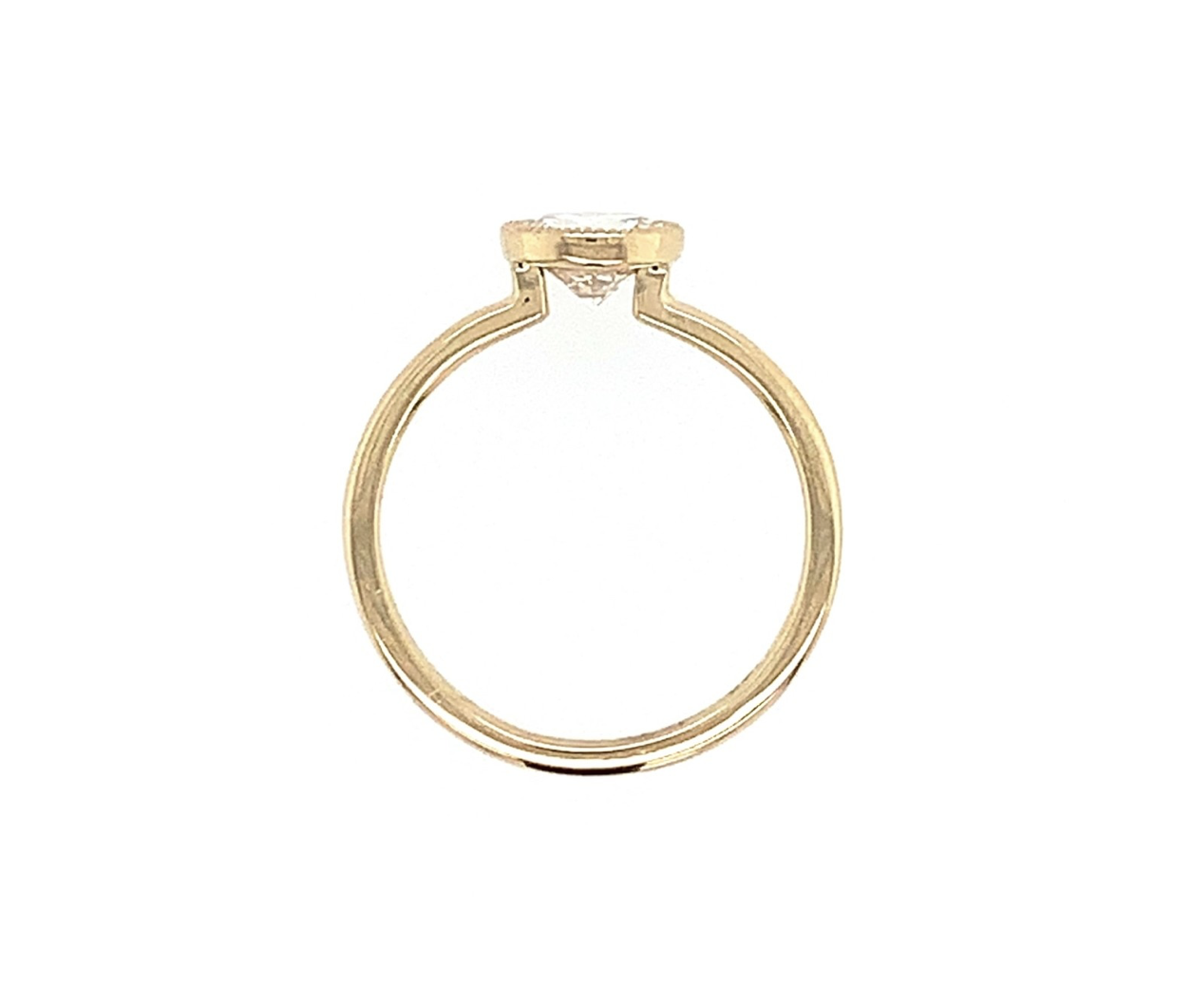 And take a look at her profile!  One of our favourite features of the Margot is the floating side view that lets you see the old European cut diamond from every angle.  It also allows for a lot of light to enter the diamond allowing for maximum sparkle and shine.
We can create the Margot in yellow, rose, or white gold and even Platinum if you prefer.  This ring can also be custom made with any size of diamond, big or small, to fit a wide variety of price ranges. If you love the Margot engagement ring as much as we do, pop by and try it on, we would be happy to help!