24 / Sep / 2021
The Sutton
Well, hello lovely! We are so thrilled to introduce this stunning new solitaire, the Sutton.

We are so excited to finally share with you a new and stunning engagement ring design.  We have been working hard on creating timeless and elegant jewellery pieces that will be treasured forever, and we certainly accomplished it with this beauty.  Let us introduce you to the Sutton.
The Sutton is our new, oval cut diamond engagement ring that is as timeless and feminine as they come.  We crafted it using our favourite high polish, 19k white gold which provides the perfect backdrop for the colourless oval cut diamond at center.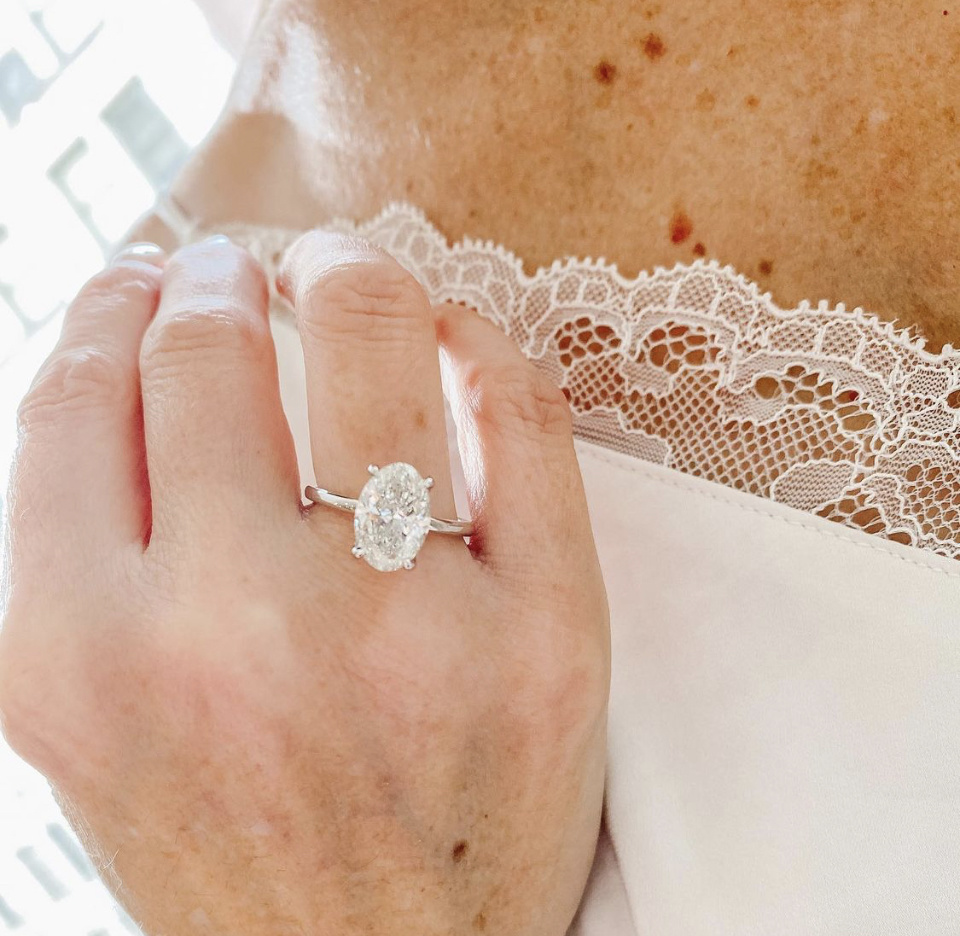 We kept the band dainty and super slim to allow the center diamond to take the stage.  Under this beautiful diamond, and only visible from the profile, are encrusted round brilliant cut diamonds to add that little bit of extra sparkle.  And customizable in different oval diamond sizes and qualities, there are endless options to fit any price range.  
The Sutton is the perfection combination of beauty and elegance in one classic engagement ring that we just can't get enough of.