21 / Dec / 2020
Spectacular Shapes
One of 2020's biggest jewellery trends is without a doubt shapes, shapes and more shapes! Let's take a look at some of our favourites.

Are you are looking for a last minute gift idea that is sure to be a hit?  Something that is on trend, timeless and completely brilliant.  Well, look no further as we have one of the most popular jewellery trends of 2020 coming your way!
Shapes of every size, design and style are hands down the most popular jewellery trend of the year.  Our clients have been loving the unique and versatile looks of our different diamond shaped studs and incredible shaped pendants.  Each with their own feminine flair and beautiful sparkle, these diamond shaped jewellery pieces do not disappoint.  Let's take a look at some of our all time favourites!
These diamond heart cluster studs, pave star studs, cushion shape diamond cluster earringsand sapphire and diamond halo studs are sure to be high on anyones wish list this year.  They add just the right amount of brilliance and can take your outfit from day to night in the blink of an eye.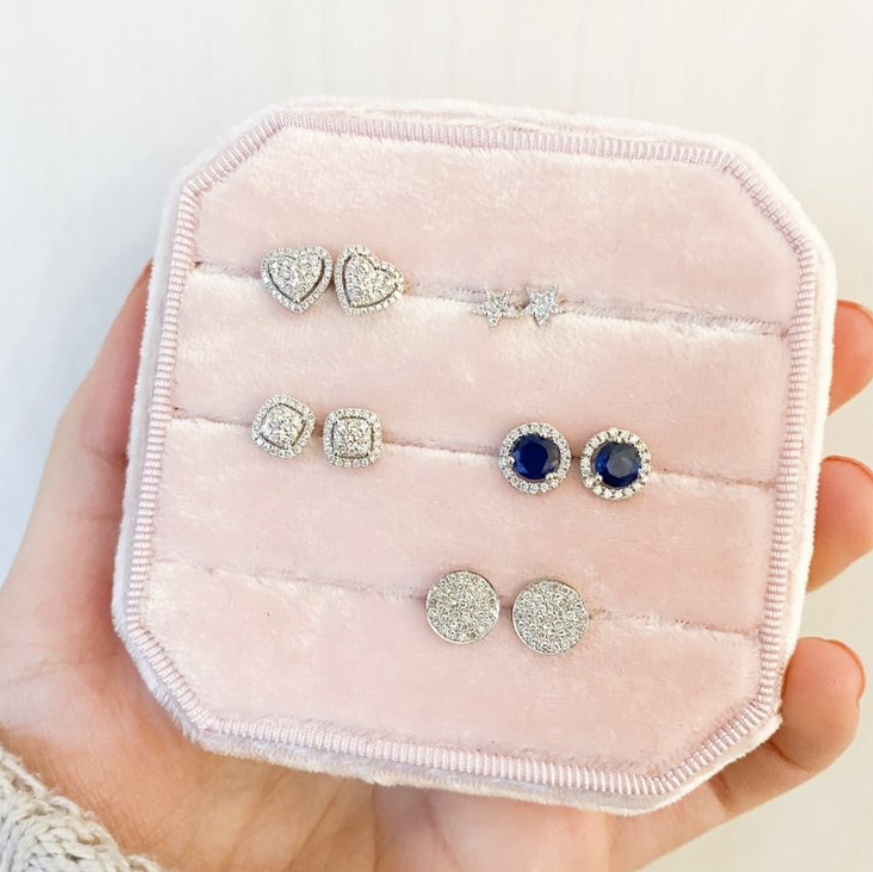 These four unique pendants are definitely amongst our favourites this holiday season.  The fiery blue opalis really having a moment in our heart halo pendant adding the perfect pop of colour at centre.  Our mini crescent moon pendant has always been our favourite and comes in a mix of yellow and white gold to fit into any jewellery wardrobe.  The circle diamond pendant has proven to be a longtime favourite and you can't go wrong with a diamond initial pendant to add a little personalized touch.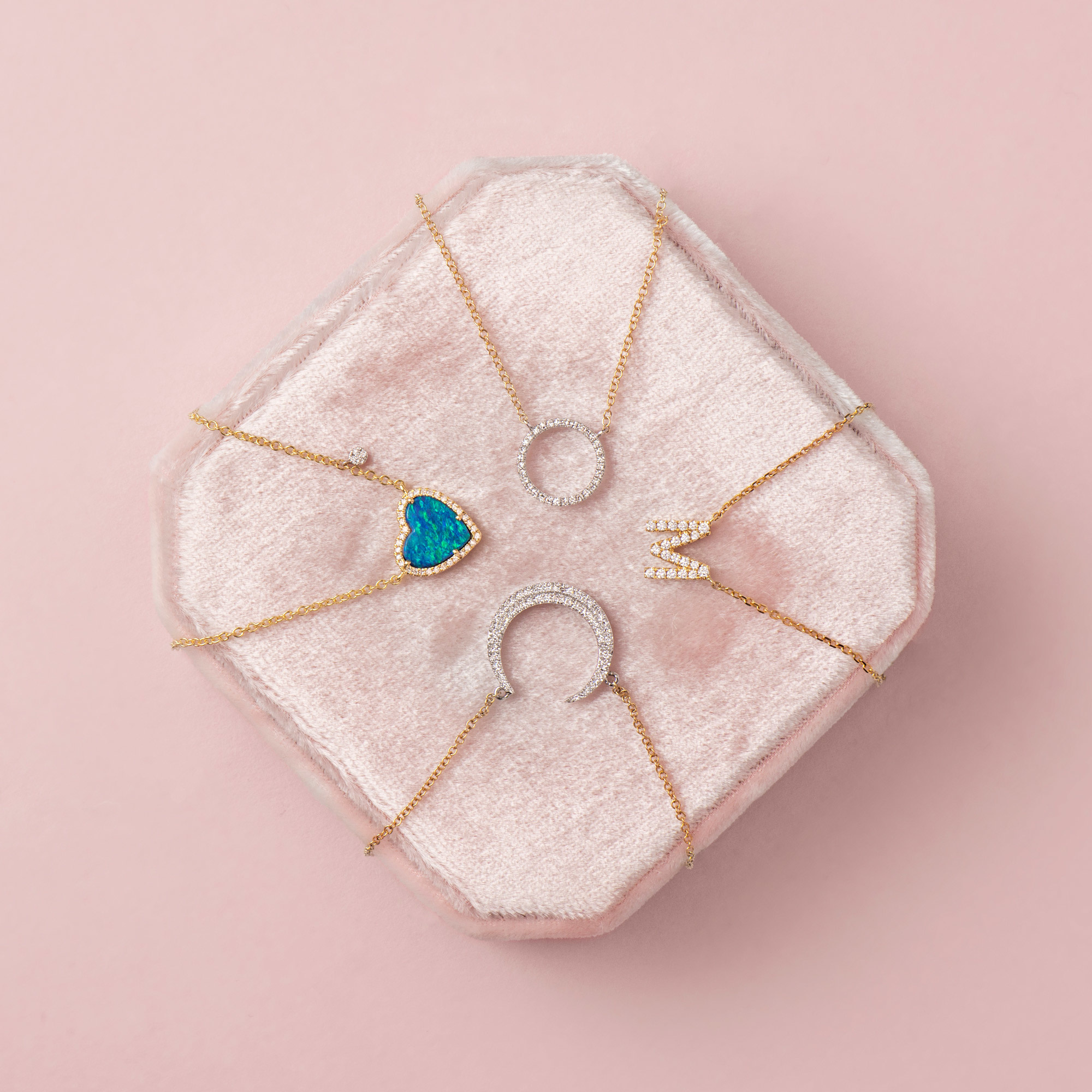 The crescent moon diamond pave studs have to be one of our most popular items this holiday season.  They are on trend and unique in a very timeless way.  Available in yellow, white or rose gold and at a price under $500, this really could be the perfect gift this year.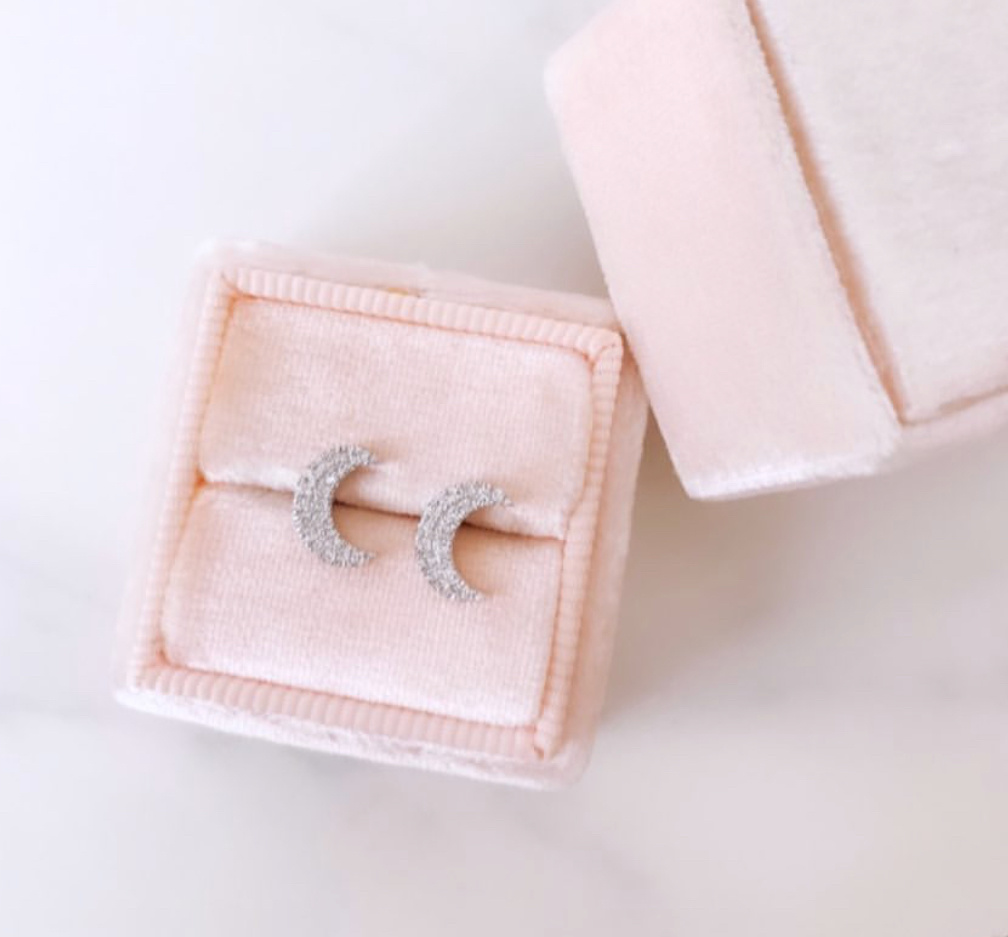 If you are loving these diamond shaped jewellery pieces as much as we do, check them out online and in store now.  Only four more shopping days left until Christmas and so many beautiful and exciting pieces left to explore!  Happy shopping!