21 / Nov / 2019
12 Days of Christmas Gift Guide - Day 1!!
We are excited to kick this years Holiday wish list with one of our favourite new arrivals this year. If you are looking for a statement ring that wows, this is it!!

We can't believe it is already time for our annual 'Minichiello's 12 days of Christmas Gift Guide'!  Every year, we put together a list of 12 must have gift items for the holidays and this year does not disappoint. 
2019 was definitely a great year in diamonds and design as we saw more new designs than ever and a huge surge of popularity in fancy shape diamonds.  Clients are wanting and finding new and exciting ways to express their individual style and this definitely showed across the many choices of jewellery pieces.  We have searched through all of our amazing pieces to bring you a wide selection of gift ideas from high to low price ranges and from subtle to major sparkle!  Sooooo, without further adieu, lets get to our first pick on the gift guide this year.  Our stunning and amazing, five stone oval diamond halo ring!!!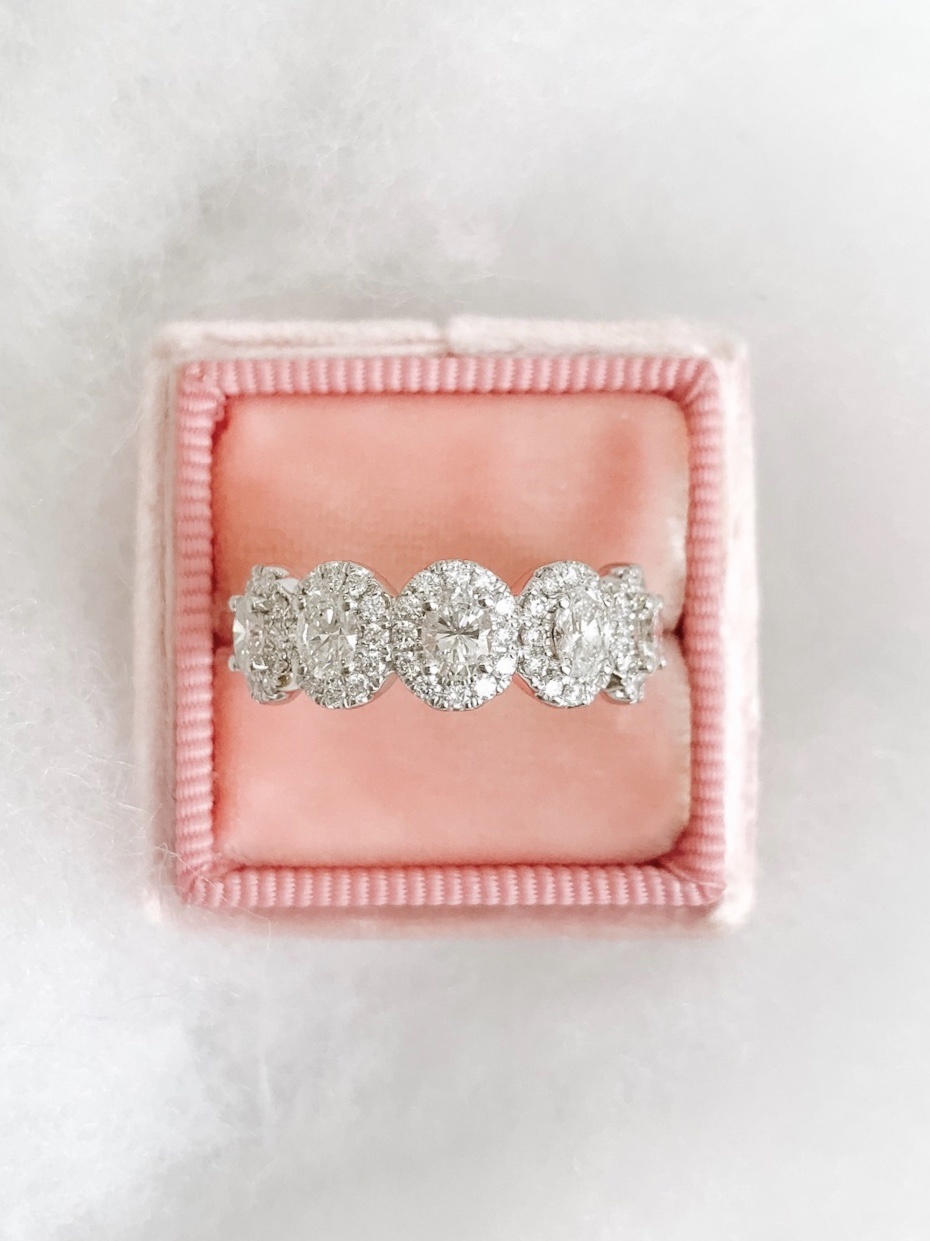 If you are looking for a ring that has major sparkle, this oval cut diamond ring is the one for you.  With five matching, oval cut diamonds surrounded by sparkling micro pave halo's, this ring catches the light like no-other.  Set into a high polish, platinum crafted backdrop this diamond band is one not to be missed.  And with its extreme versatility, wear this oval cut diamond band as your engagement ring, wedding band, or as one amazing right hand ring.  The options are endless.
All this and more makes our oval diamond halo ring our first pick in our Minichiello's 12 days of Christmas gift guide!  Stay tuned for more incredible jewellery gift ideas to come!